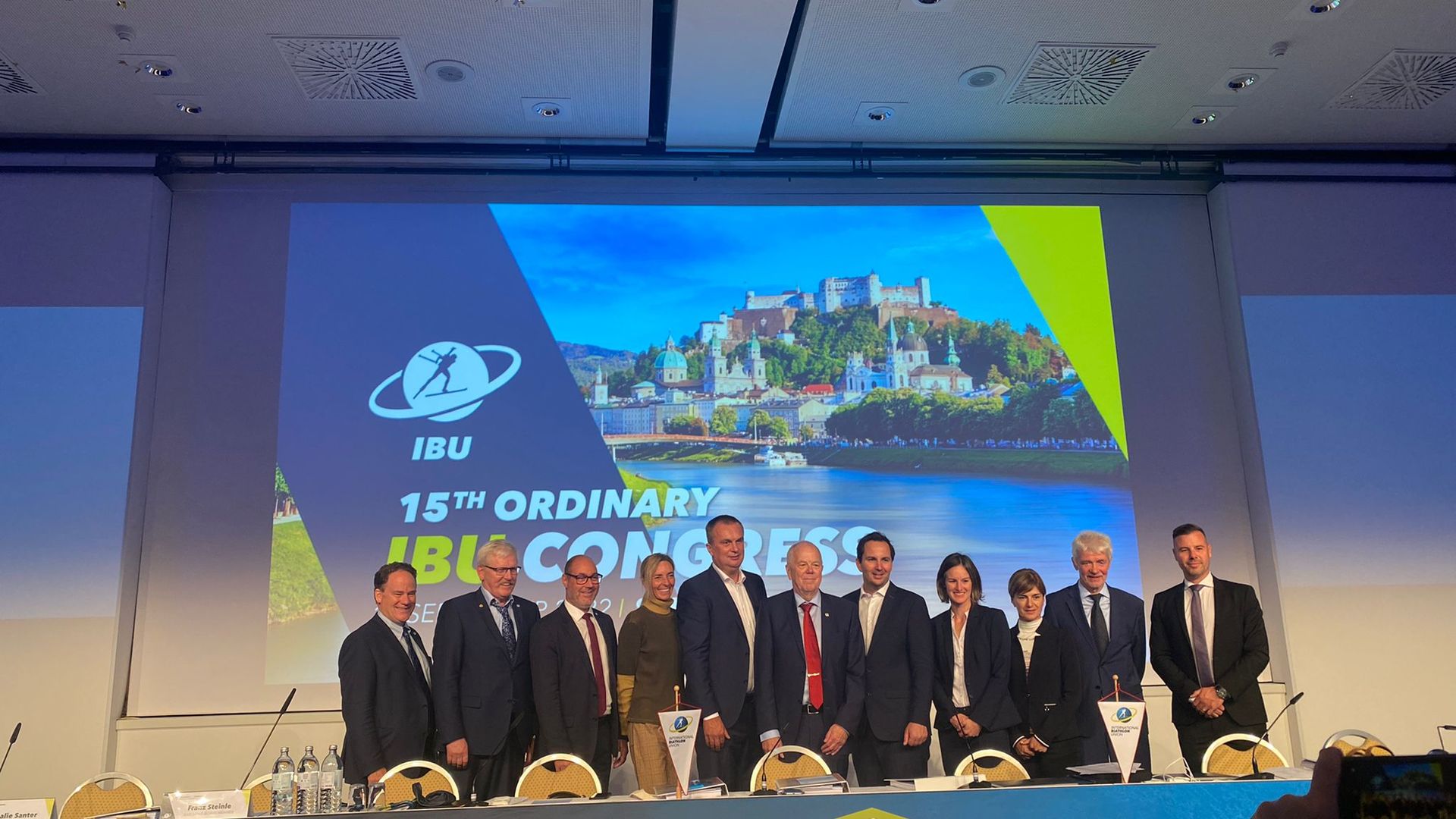 17.09.2022 - Nathalie Santer elected as IBU Executive Board member
Great success for the Italian Winter Sports Federation FISI at the 15th Ordinary IBU Congress held in Salzburg.
After many years, Italy now has two representatives in the International Biathlon Federation again - in the Executive Board and in the Technical Commission. Nathalie Santer from Toblach was elected to the IBU Executive Board, Fabrizio Curtaz, the former race director of the Italian national team, to the Technical Committee.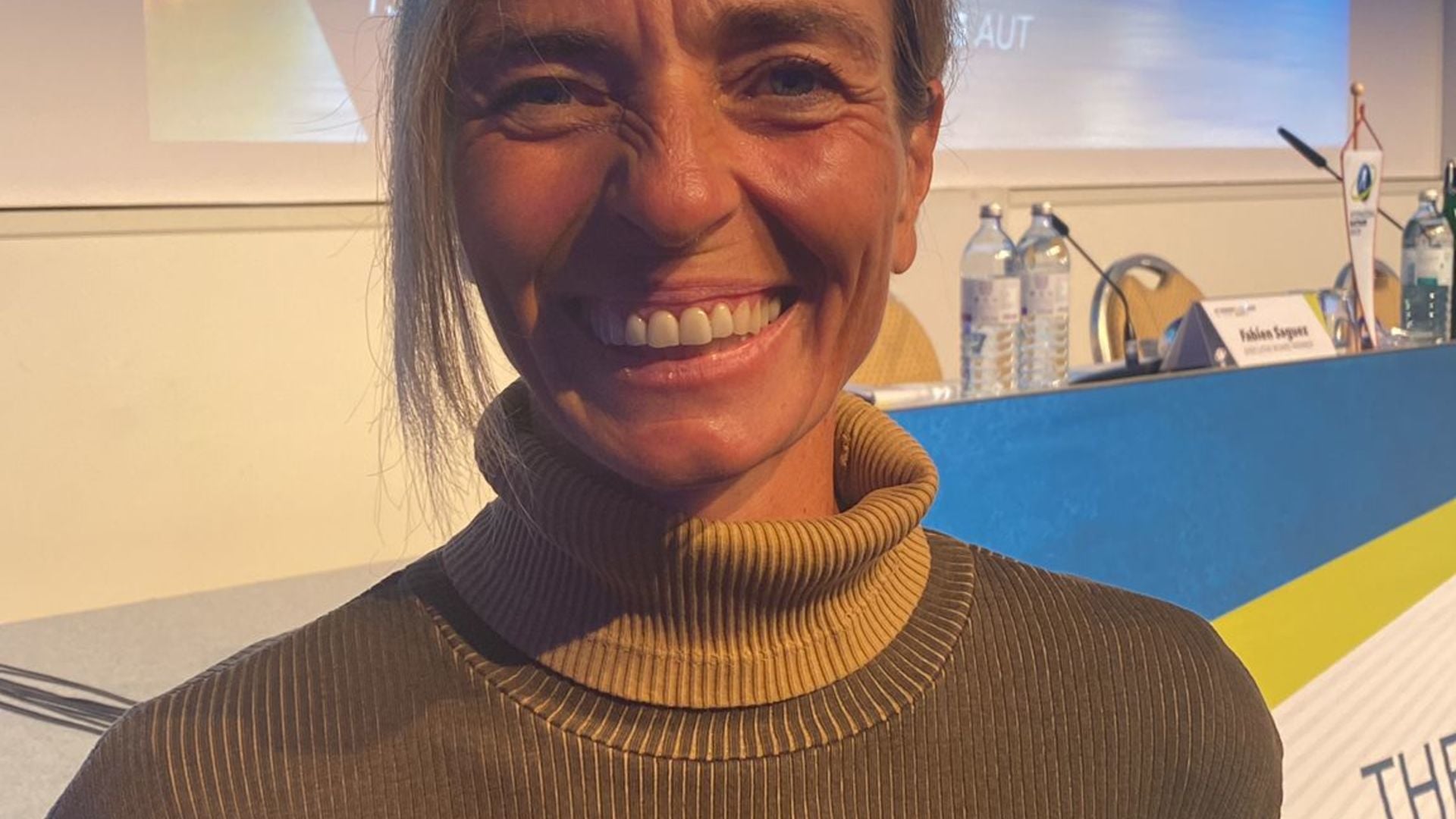 Nathalie Santer achieved her best results as an active biathlete in the 1990s. In 1994 she finished the overall World Cup in an excellent 2nd place. The 50-year-old from Puster won three World Cup races and stood on the podium a total of 15 times. In her career she competed in five consecutive Olympic Winter Games: Albertville 1992 (16th in sprint, 8th in individual and 13th in relay), Lillehammer 1994 (7th in sprint, her best Olympic result, 25th in individual), Nagano 1998 (10th in sprint, 18th in individual), Salt Lake City 2002 (40th in sprint, retired in individual, 11th in relay) and Turin 2006 (26th in sprint, 52nd in individual, 38th in pursuit and 12th in relay).

"I am of course overjoyed and I believe that it is very important for Italy, which will host the 2026 Olympic biathlon events in Antholz, to have a strong representation in the World Federation. I have to thank FISI President Flavio Roda for the successful diplomatic work in the run-up, you have to remember that we were 13 candidates for only six places," Santer said after the election. The woman from Toblach, who has also been a technical delegate at the World Cup cross-country competitions in the Nordic Arena and sits on the board of the South Tyrolean Equestrian Federation, received 23 votes.

Here are the results of the IBU election in Salzburg

IBU President - Olle Dahlin (SWE)
IBU Vice President - Jiri Hamza (CZE)
Treasurer - Christian Scherer (AUT)

Executive Board
Franz Steinle (GER) 41 votes
Tim Farcnik (SLO) 38
Tore Boygard (NOR) 34
Fabien Saguez (FRA) 24
Nathalie Santer (ITA) 23
Ekaterina Dafoska (BUL) 19

IBU Technical Committee
Felix Bitterling (GER) 44 votes
Ulrika Öberg (SWE) 41
Michal Zichacek (CZE) 41
Sara Studebaker-Hall (USA) 40
Christophe Vassallo (FRA) 40
Hillar Zahkna (EST) 40
Fabrizio Curtaz (ITA) 40
Per Arne Botnan (NOR) 37
Tomi-Pekka Riihivuori (FIN) 35
Dejan Brajdic (CRO) 24