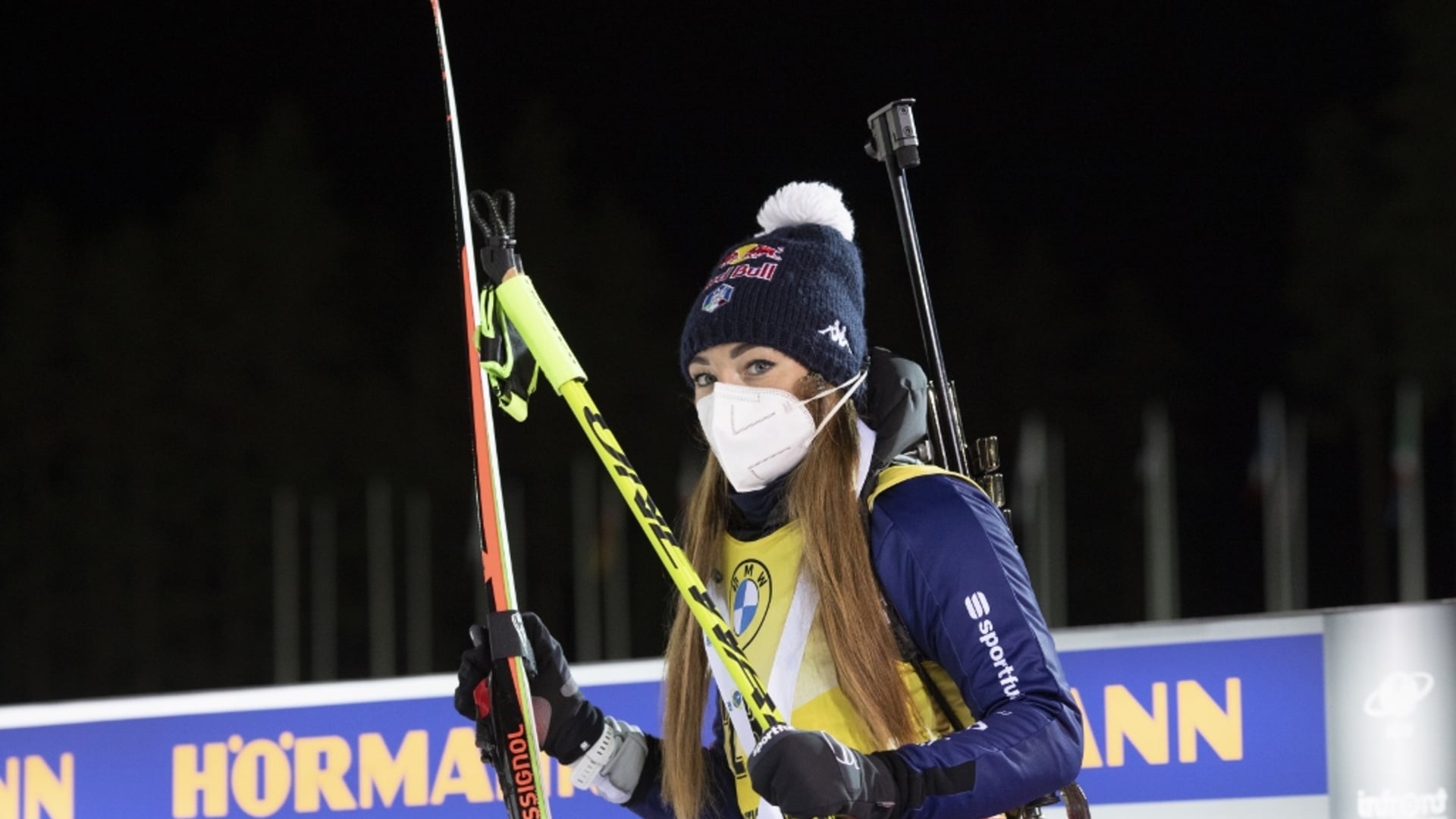 19.01.2021 - The World's Best Biathletes Have Arrived In Antholz
Two days before the first world cup race, the South Tyrol Arena of Antholz starts bustling with life. 240 Athletes from 25 nations will participate in the 7th stage of the BMW IBU World Cup from Thursday to Sunday.
The first training has been held today. Tomorrow, on Wednesday, the women's training will be held from 11.00 to 13.00 h and the men' training from 13.30 to 15.30 h. Everybody is putting on the final tweaks with regard to the six world cup competitions to be held in South Tyrol's biathlon stronghold. Antholz has been hosting world cup competition since 1978.
There has been a first whiff of competition in the South Tyrol Arena today when the world's best biathletes have taken the first laps as well as the first shots on target. Naturally, during this Corona winter things are quite different: No spectators, no party tent, no biathlon village, strict safety checks everywhere and many, many tests so possibly positive test cases and their contact persons can be isolated right away. Thus far, that has worked well. And we are very happy that the world cup competition can even be held.
The South Tyrolean fans are eagerly following Dorothea Wierer and Lukas Hofer who arrived in Antholz in peak form and who both have already celebrated victories in Antholz. Ten "Azzurri" will be participating in the Antholz competitions. Next to Dorothea Wierer, Lisa Vittozzi, Federica Sanfilippo from Wipptal, Michaela Carrara and Nicole Gontier will complete the women's team, while the men's team will be comprised of the same quintet that has started in Oberhof: Lukas Hofer, local hero Dominik Windisch, Thomas Bormolini, Tommaso Giacomel and Didier Biaonaz. Irene Lardschneider and Daniele Cappellari did not make the team this time around.
Wierer Top-Frontrunner for Individual Competition
On Thursday, 14.15 h the competition schedule is kicked off with the individual competition of the women. This season's only individual competition held at the world cup start in Kontiolahti was a victory for Dorothea Wierer. She has also taken the world championship title in this discipline in last year's world championships.
It has been her third triumph in the South Tyrol Arena, as Wierer has won the pursuit competitions in 2019 and 2020 on this venue. With the men, four "Azzurri" have made it to the top podium thus far: Johann Passler (1988), Pieralberto Carrara (1993), Renè Cattarinussi (1999) and Lukas Hofer (2014).
The men will start their world cup week on Friday, also with an individual competition. There are two competitions scheduled each day during the weekend (mass start and relay competitions). Antholz will be the final world cup stage before the World Championships in Slovenia and, therefore, it will be the final chance for many athletes to qualify for the Championships of Pokljuka.
The World Cup Schedule of Antholz:
Thursday, 21. January 2021
14.15 h: 15 km Individual Competition Women
Friday, 22. January 2021
13.15 h: 20 km Individual Competition Men
Saturday, 23. January 2021
13.10 h: 12, 5 km Mass Start Competition Women
15.05 h: 4 x 7,5 km Relay Competition Men
Sunday, 24. January 2021
12.45 h: 4 x 6 km Relay Competition Women
15.05 h: 15 km Mass Start Competition Men