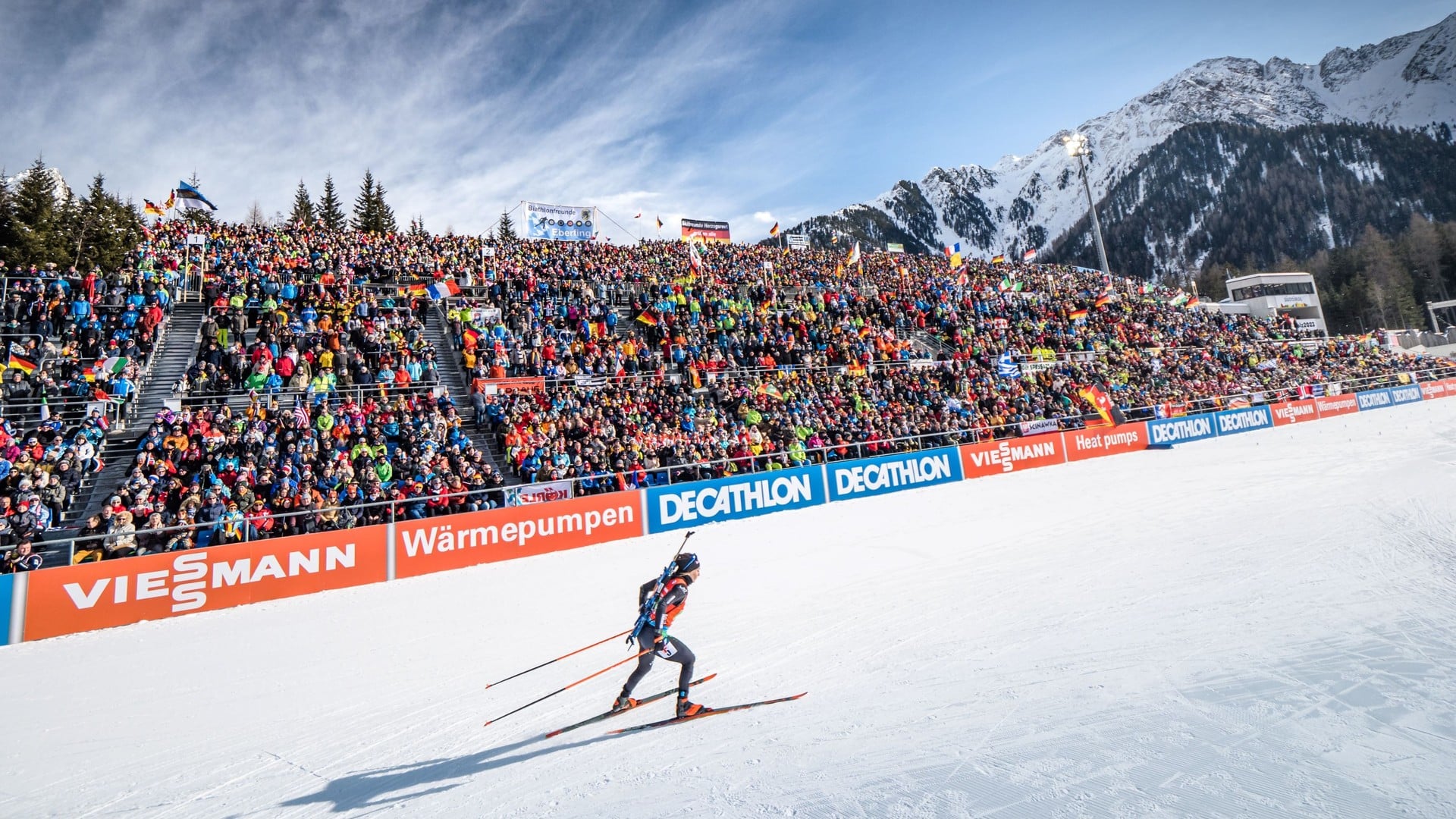 Growing excitement!
We can't wait to welcome you again!
The preparations are in full swing!
The preparations for Antholz 2024 have already started.
After the successful comeback of the fans at the Südtirol Arena in 2023 we are sure to celebrate a great international biathlon festival together with you again in 2024.
In addition to the exciting competitions of the biathlon elite with the World Cup premiere of the Short Individual, you can also expect a great entertainment programme, a legendary after-party and other innovations.
Expect an all-round fun.
Stadium plan
The biathlon stadium Südtirol Arena Alto Adige, located at the end of the Antholz valley at 1.600 meters above sea level, is the highest competition venue in the IBU World Cup Circus. Nestled between imposing mountains and perfectly adapted to the landscape, the grandstand in the stadium offers space for around 15,000 fans. While the seats and the L-area are fixed grandstands, the M-area is set up especially for the event. On the course area located directly at the famous Huber Alm, numerous fans follow the exciting competitions.

Ready for 2024?
Get your ticket now!
Antholz Lounge
Looking for something special?
Then the Antholz Lounge is just the right thing!
Enjoy the fabolous catering and follow the races from your sunny terrace or reserved seats in the sections P1 and P2.
The Antholz Lounge is situated on the tribune above the sections I and J, from there you have an exzellent view all over the stadium.

Info
Children up to the age of 6 years have free access to the lounge, from 7 years on they pay the full price and get their own seat.