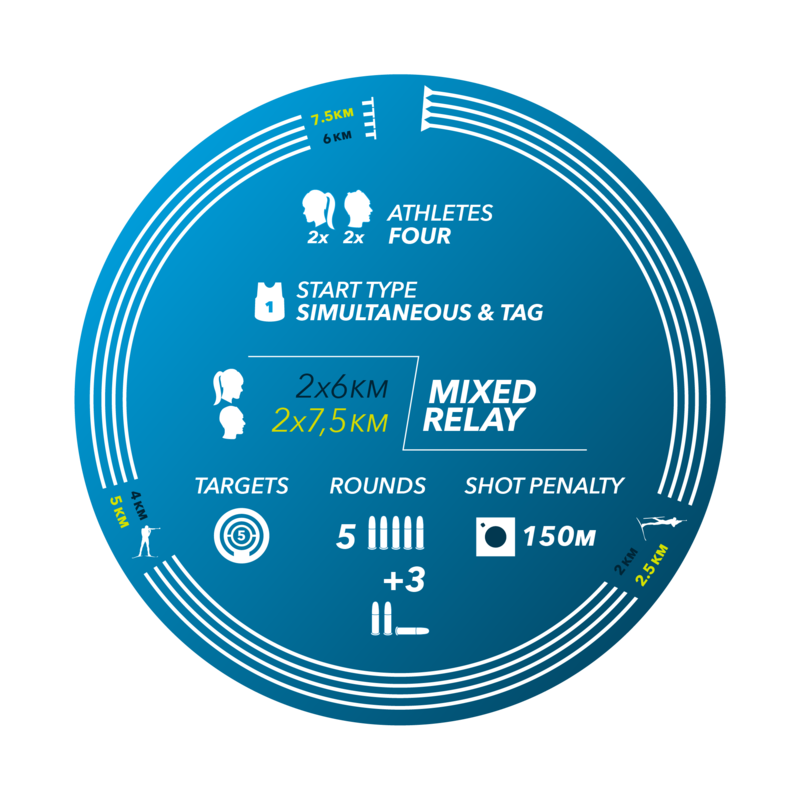 ALL ABOUT THE MIXED RELAY
As the name says, the mixed relay is a mixed-gender competition, formed with teams of two women and two men. The competition specifics are, in principle the same as in the regular relays.
If the women start, all 4 athletes run 6km, if the men start, each of them runs 7.5km.

The Technical Committee decides in advance who begins the race: the two male athletes or the two female athletes, indicated by (M-W) or (W-M).
Read more
Read less