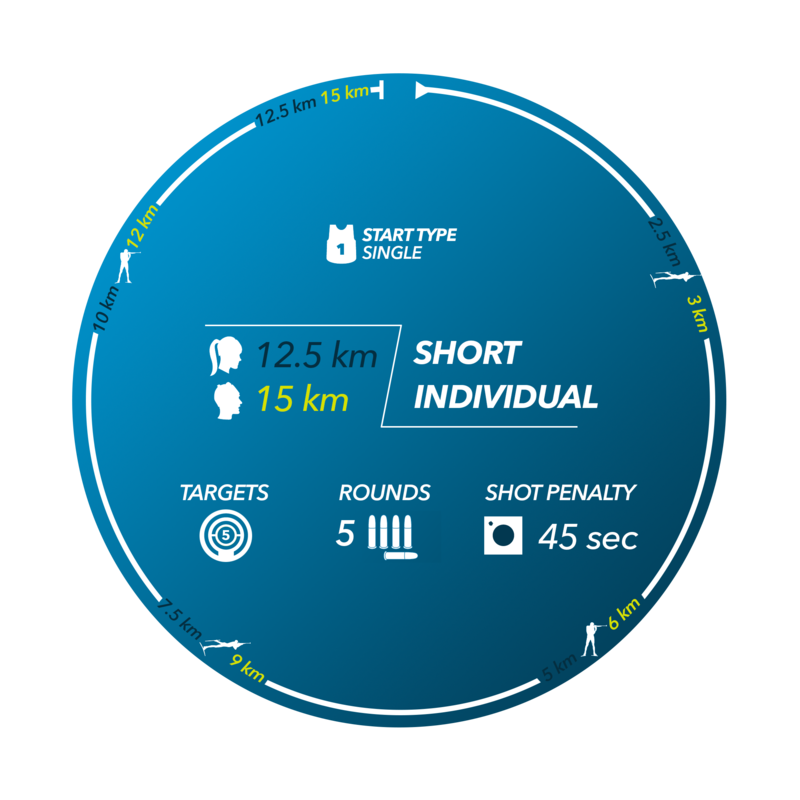 ALL ABOUT THE INDIVIDUAL
This competition is a relatively new format, introduced for the first time in the 2018-19 season. The rules are the same as for the classic individual race, but the distances and time penalties are shortened. Women ski 12.5km instead of 15km, men 15km instead of 20km. Each shooting error is punished with a penalty time, which is added to the athlete's final time. In contrast to the conventional individual race, however, there is no whole penalty minute, but a shortened penalty of 45 seconds for each missed target. The athletes shoot 4 times: first prone, then standing, then prone again and finally standing once more.
The start interval is generally 30 seconds, but particular conditions allow the jury to opt for shorter or longer intervals.
The winner is determined by the best time including the added penalty time.
Read more
Read less